Search Results
"A cold chain is a supply chain that transports and stores temperature sensitive perishable goods. The most visible manifestation of the cold chain is the electric household refrigerator." - Jonathan Rees
The world was changed by the innovation of refrigeration. This week on A Taste of the Past, Linda Pelaccio is joined by Dr. Jonathan Rees. Dr. Rees is a professor of history at Colorado State University - Pueblo, and the author of Refrigeration Nation. Tune in to hear about the origins of the ice industry and ice boxes, and learn about 'the cold chain'. Find out how compression refrigeration developed during the Civil War era, and why the marketing of refrigerators in the 1940s relied on size. Learn why cold storage was a controversial political issue, and how refrigeration was essential to the development of the supermarket. How were frozen foods received upon their arrival? Find out on this week's edition of A Taste of the Past! This program has been sponsored by Regional Access. Music by Jack Inslee.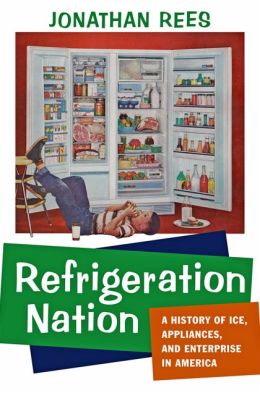 "Ice was something that all classes were interested in, whether or not all classes could afford it." [5:50]
"Producing food and having it spoil is just as harmful to the environment as refrigeration." [17:10]
-- Dr. Jonathan Rees on A Taste of the Past
Update Required
To play the media you will need to either update your browser to a recent version or update your
Flash plugin
.
Jump to Segment:
Tags:
Refrigeration Nation
,
refrigerator
,
Jonathan Rees
,
history
,
professor
,
steel
,
salt
,
drying
,
pickling
,
ice box
,
mechanical refrigeration
,
the cold chain
,
perishable
,
bananas
,
the tropics
,
compression
,
the Civil War
,
electric household refrigerator
,
marketing
,
energy efficiency
,
environmental factors
,
PARTNERS
FEATURED EVENTS