Search Results
This week on Beer Sessions tune in as Jimmy & Ray are joined by three very lively personalities in the studio. Warren Monteiro, known to some as the beer sensai, discusses some of the trends he's seeing in craft beer and John Holl explains what made him write a book about beer in Indiana! Later on the show, Jeremy Cowan of Shmaltz Brewing Company joins the conversation as everybody in studio comments on big industrial beers, athe Burger King beer bar, and growlers at Duane Reade. This episode was sponsored by GreatBrewers.com the best beer site on the internet.
Update Required
To play the media you will need to either update your browser to a recent version or update your
Flash plugin
.
Jump to Segment:
Tags:
Beer Sessions
,
Jimmy Carbone
,
Jimmy's No 43
,
Warren Monteiro
,
Beer Sensai
,
Ale Street News
,
Harvey's Old Ale
,
John Holl
,
Indiana Breweries
,
the first idea was for a Montana Brewery book
,
not enough bookstores in Montana to sell to!
,
Indiana beer
,
Three Floyds Brewing Co
,
New Albanian Brewing Company
,
Sun King Brewing
,
World Beer Cup
,
Richmond Indiana
,
heart and soul of the prohibition movement
,
microbreweries
,
New Boswell Brewing Company
,
history of prohibition
,
Liquids of Interest
,
wine industry lobbied against Absinthe because it was cutting into wine sales
,
anti German sentiment after WWI
,
Johnny Apple
,
R. W. Apple, Jr.
,
Ray wanted to be a writer when he was a kid
,
trends in beer
,
more collaborations
,
wood barrel aged beers
,
smoked beers
,
close to 1600 craft breweries right now
,
pilot breweries
,
champagne beer
,
Belgian IPA's
,
Tags:
Shmaltz Brewing Company
,
started in San Francisco
,
Jeremy Cowan
,
Shmaltz means chicken fat in yiddish
,
Craft Beer Bar Mitzvah
,
Matt Polachek
,
Ithica Brewing Company
,
Hamilton Montana
,
Chapter One Book Store
,
Jewbilation
,
brewerd with 13 malts 13 hops
,
Rejewvenator
,
contract brewing
,
Old Saratoga Brewing Company
,
gypsy brewers
,
Mikkeller
,
Pretty Things
,
71 batches this year!
,
Shmaltz is in 30 states
,
Coney Island Craft Lagers
,
Jimmy thinks a Whopper bar is a great idea!
,
Duane Reade growlers
,
any place that sells good beer is good for everybody
,
beer at major sports stadiums
,
Good Beer Seal
,
boutique beer vs mass marketed beer
,
jew
,
jewish
,
Cathy is joined by national bestselling author and public speaker Anna Lappe.
Update Required
To play the media you will need to either update your browser to a recent version or update your
Flash plugin
.
Jump to Segment:
Tags:
Jack Inslee
,
the food movement is multifaceted
,
humanitarian movement
,
it's about people more than policy
,
Anne is trying to get people to understand the complexity of the connection between food and climate
,
solar energy
,
wind energy
,
green jobs
,
environmentalism
,
farming is the original green collar job
,
we need to support our farmers
,
Michael Pollan
,
Marion Nestle
,
what's good for our bodies is also good for the earth
,
seven principles of a climate friendly diet
,
eating less processed foods
,
reduce carbon food print
,
greater food awareness
,
Feeding Baby Green: The Earth Friendly Program for Healthy, Safe Nutrition During Pregnancy, Childhood, and Beyond
,
Alan Greene
,
Corporate Accountability International
,
www.stopcorporateabuse.org
,
McDonalds
,
retire Ronald McDonald!
,
the week of eating in challenge
,
Scott Stringer
,
What's the leading name is dieting? Weight Watchers. On this episode find out how Weight Watchers uses the latest science, education, and research to design programs that help people get healthy. Not all of it is rocket science: cooking food your self and eating more vegetables are two more obvious elements of cutting back, but Weight Watchers has been refining this process for the last 50 years into a comprehensive program that is both intuitive and insightful. Find out how their approach has remained steady through all of the drastic trends and fads in food over the years on this episode of HRN Community Sessions! Thanks to our sponsor,
BluePrint
.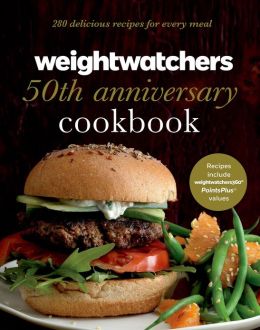 "The main goal of the company is to help people reach their goals... it's no fad based, the company focuses on the latest science." [1:35]
"We wanna get people in the kitchen, we wanna get people cook, because if your trying to be healthy and trying to loose weight, you really need to cook" [2:50]
"Our vision of what a portion of food is is very skewed" [9:30] -- Author Nancy Gagliardi on HRN Community Sessions!
Update Required
To play the media you will need to either update your browser to a recent version or update your
Flash plugin
.
Jump to Segment:
Tags:
Weight Watchers
,
Diet and Lifestyle Programs
,
Cooking
,
Farmer's Markets
,
Produce
,
Vegetable-heavy Diet
,
Healthy Habits
,
Vanity
,
Dairy
,
Change
,
Loose Like A Man
,
Healthy and Hearty
,
Seasonal Vegetables
,
Seasonal Fruits
,
Food Rut
,
Pre-processed food
,
Packaged Foods
,
Slim
,
Weight Loss
,
healthy
,
Reduce
,