Search Results
This week on Just Food Stories, hosts Jacquie Berger and Alison Cayne take a trip to the Bronx with Lily Kesselman, professional photographer and founder of Brook Park Chickens. With the help of Friends of Brook Park, Lily brought a chicken coop to the South Bronx- but the question is, "Why?" Tune into this episode to learn about food access in the South Bronx, and why so many residents are volunteering with the chicken project. How did the arrival of chickens at Brook Park lead to the institution of a farmer's market in the area? Find out how Lily partners with other community organizations in order to be effective in bringing fresh and local food to her neighborhood. Thanks to our sponsor,
Rolling Press
. Music by
Idgy Dean
.
photo by Lily Kesselman
"These are true community projects. The eggs are a huge incentive for people who want to be volunteers... I think the need for fresh food in the community is the main attraction to the program." [11:00]
-- Lily Kesselman on Just Food Stories
Update Required
To play the media you will need to either update your browser to a recent version or update your
Flash plugin
.
Jump to Segment:
Tags:
Lily Kesselman
,
urban chickens
,
Just Food
,
the Bronx
,
Brook Park Chickens
,
City Chicken Meet Up Program
,
the South Bronx
,
food access
,
childhood obesity
,
Nadia Johnson
,
customer service
,
food justice
,
diversified farms
,
volunteering
,
aesthetics
,
education
,
CSA
,
health
,
asthma
,
SNAP
,
WIC
,
community
,
GMO
,
Meet Sarah Teale, documentary filmmaker and founding member of Adirondack Grazers Cooperative, a group of beef producers from small to mid-scale, family farms in New York and Vermont that naturally raise and finish beef. The Co Op's mission is to maximize member revenue by developing sales in wholesale and specialty markets not easily available to individual farmers. Tune in as Erin Fairbanks chats with Sarah on a brand new episode of
The Farm Report
. They discuss the co-op model, it's successes and shortcomings, and the distribution challenges that small farmers face in 2014. Sarah is also creating a documentary film to tell the story of Adirondack Grazers and simultaneously highlight the loss of family farms in today's agricultural landscape. Learn how serious this issue is as Sarah describes just how much farmland is being lost today and what we need to do to reverse the trend. This program was brought to you by
Heritage Foods USA
.
"For us - wholesale is what we can manage. If it comes to managing small pieces of beef for individual restaurants we can't handle that, it's too much work." [06:00]
"The nice thing about a co-op is that we can encompass any size farm because we're a group." [07:00]
"There needs to be a bigger more cohesive transportation system in place and that's what we're working on next." [13:00]
"New York state is losing a family farm every three days. It's scary. It's been a disaster for a while but it's getting really bad." [19:00]
"I think co-ops work quite well. We'd like to be a model for other people if they want to do it. We're writing a how-to and we can hand over the information." [25:00]
--Sarah Teale on The Farm Report
Update Required
To play the media you will need to either update your browser to a recent version or update your
Flash plugin
.
Jump to Segment:
Tags:
The Farm Report
,
Erin Fairbanks
,
agriculture
,
sustainability
,
food
,
food policy
,
activism
,
Heritage Radio Network
,
farming
,
farms
,
Sarah Teale
,
Adirondack Grazers
,
beef
,
grassfed beef
,
co op
,
Regional Access
,
Eagle Bridge Custom Meat
,
Fresh Connection
,
transportation
,
local foods
,
distribution
,
livestock production
,
documentary
,
Kickstarter
,
Chipotle
,
farmland
,
Heritage Radio Network was thrilled to cover the JUST FOOD CONFERENCE 2015, an annual 1-day opportunity for the general public, CSA members, community organizers, and farmers to come together for workshops, skill-building sessions, and plenaries. The conference provides attendees with opportunities to learn about regional farm and food issues, CSA trends, and cooking and food preservation techniques, as well as ways to mobilize communities in order to increase access to farm-fresh, locally grown food. In this recording you will hear the key note speech of the conference, given by Eric Holt-Giménez, the executive director of FOOD FIRST and the co-author of Food Rebellions: Crisis and Hunger for Justice.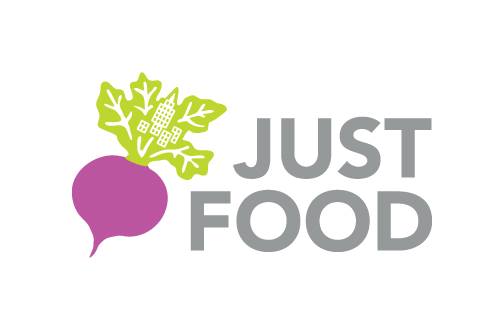 Update Required
To play the media you will need to either update your browser to a recent version or update your
Flash plugin
.
PARTNERS
FEATURED EVENTS