Search Results
Get some great insights and go deep into the world of craft cocktails on a brand new episode of
The Speakeasy
, as host Damon Boelte is joined by bartender/drink impressario and author, Greg Seider. His latest book,
Alchemy in a Glass: The Essential Guide to Handcrafted Cocktails
is full of original, ingredient-driven recipes for cocktails, mixers, garnishes, and bitters, this book by a cocktail expert for master chefs shows readers how to transform spirits and flavors into inspiring, mouthwatering drinks. In bars and restaurants across America, drinkers are being exposed to the artistry of the modern cocktail. Seider, who has created cocktail programs for top bars and restaurants in New York and Los Angeles, approaches cocktail creation as the art of understanding how flavors work together and develop over the course of a drink. Drawing on his experience developing cocktail programs for chefs such as Eric Ripert, Seider goes beyond recipes to show readers how flavors work, giving them blueprints for constructing a balanced drink. This program was brought to you by
Michter's
.
"The danger with a lot of cocktails is too many bitter components in a rink that knocks out complexity or flavors." [11:00]
--Greg Seider on The Speakeasy
Update Required
To play the media you will need to either update your browser to a recent version or update your
Flash plugin
.
This week on
The Morning After
, solo-host Jessie Kiefer starts the show off in style with a crazy tale from the
Front of House
. Soon after, she welcomes Dr. Dave Ores to the program. Dr. Dave (as many of his patients call him) provides medical care for the uninsured in the NYC area and runs the Restaurant Worker's Health Care Cooperative (RWHCC) as well as the Fresh Start Tattoo Removal Program. With the RWHCC currently servicing restaurants in New York City, Philadelphia, and New Orleans, he talks to Jessie about providing free or discounted health care to all restaurant employees. He goes on to explain that each month the restaurant contributes money into a common fund based on its number of employees and in return, their workers can see Dr. Dave for any kind of health concern they might have. Prevention is key! Tune in for a very informative episode and to find out how to help Dr. Dave's cause. This program was sponsored by
Heritage Foods USA
.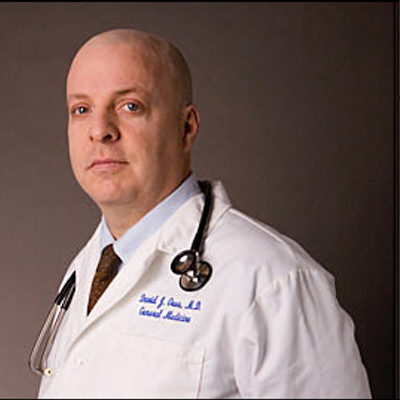 "For healthcare, you want nonprofit because it's a different mission statement. In a nonprofit corporation, the mission statement... is to provide as much care as possible with whatever resources you have." [11:31]
"The reason why it (RWHCC) costs so little is because... you only pay money when something happens. With your private, for profit, insurance, if you pay them $1600 a month, they just keep it. If you don't get sick for 10 years, you don't get that back." [19:15]
"If you have nonprofit medicine, you have to make it function well." [23:31]
-- Dr. Dave Ores on The Morning After
Update Required
To play the media you will need to either update your browser to a recent version or update your
Flash plugin
.
How did an Ethiopian immigrant become an award winning chef in NYC? Find out today on A Taste of the Past as Linda Pelaccio hosts Ethiopian native and chef of the Peninsula Hotel in Manhattan, Kubee Kassaye as well as Marsha Palanci of Les Dames d'Escoffier and the International Legacy Awards. Kubee describes her journey from Ethiopia to New York City as a child, attending the New York College of Technology, and eventually becoming a chef tournant at the Peninsula Hotel in Manhattan. Her culinary expertise won her the Les Dames d'Escoffier International Legacy Award presented by Marsha Palanci and Kubee has accepted it with enthusiasm! You can find her cooking up authentic Ethiopian cuisine, teaching young culinary students, and participating in volunteer programs for sustainable foods and nutrition. Tune in and hear about this exciting and talented chef and her plans to one day open an Ethiopian and Italian restaurant! This program was sponsored by
Hearst Ranch
.
"I was so excited I couldn't believe I had won...the scholarship opened my eyes to see the culinary world in a bigger perspective." [11:23]
"I want something different, to start a restaurant, I like Italian food and Ethiopian food, they complement each other." [14:00]
--Kubee Kassaye, Chef at Peninsula Hotel on A Taste From the Past
Update Required
To play the media you will need to either update your browser to a recent version or update your
Flash plugin
.
PARTNERS
FEATURED EVENTS