Search Results
What happens when chefs get to rant anonymously? Find out on the season finale of
Eating Disorder
. Hosts Spyro Panousopoulos, Paul Gerard & Adam Velez chat with "Chef Blonde" and "Chef Pink" who air their grievances about the industry, customers and life as a chef. Food television isn't what it used to be and some of these trends in kitchens are ridiculous - according to the anonymous guest chefs. Tune in and get in on the fun! This program was sponsored by
Roberta's Pizza
.
"Food TV doesn't respresent us in anyway - it's driven by buffoons and housewives." [14:00]
--Paul Gerard on Eating Disorder
Update Required
To play the media you will need to either update your browser to a recent version or update your
Flash plugin
.
Jump to Segment:
Tags:
chefs
,
anonymity
,
back of house
,
food trends
,
food media
,
blogs
,
food television
,
foodies
,
allergies
,
front of house
,
hospitality
,
locavores
,
customers
,
Spyro Panousopoulos
,
Paul Gerard
,
This week on
The Morning After
, solo-host Jessie Kiefer starts the show off in style with a crazy tale from the
Front of House
. Soon after, she welcomes Dr. Dave Ores to the program. Dr. Dave (as many of his patients call him) provides medical care for the uninsured in the NYC area and runs the Restaurant Worker's Health Care Cooperative (RWHCC) as well as the Fresh Start Tattoo Removal Program. With the RWHCC currently servicing restaurants in New York City, Philadelphia, and New Orleans, he talks to Jessie about providing free or discounted health care to all restaurant employees. He goes on to explain that each month the restaurant contributes money into a common fund based on its number of employees and in return, their workers can see Dr. Dave for any kind of health concern they might have. Prevention is key! Tune in for a very informative episode and to find out how to help Dr. Dave's cause. This program was sponsored by
Heritage Foods USA
.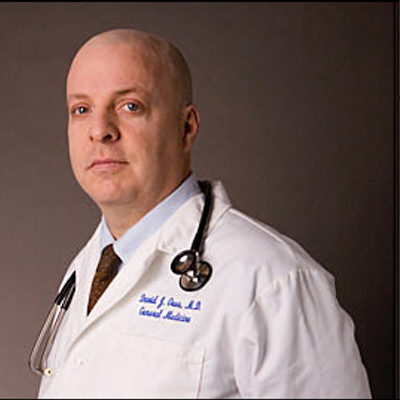 "For healthcare, you want nonprofit because it's a different mission statement. In a nonprofit corporation, the mission statement... is to provide as much care as possible with whatever resources you have." [11:31]
"The reason why it (RWHCC) costs so little is because... you only pay money when something happens. With your private, for profit, insurance, if you pay them $1600 a month, they just keep it. If you don't get sick for 10 years, you don't get that back." [19:15]
"If you have nonprofit medicine, you have to make it function well." [23:31]
-- Dr. Dave Ores on The Morning After
Update Required
To play the media you will need to either update your browser to a recent version or update your
Flash plugin
.
This week on
All in the Industry
, host Shari Bayer welcomes Stephanie Berghoff to the program. Stephanie is the Co-Founder and President of Culintro, a culinary trade organization that fosters an active community of restaurant industry leaders in order to deliver the connections and opportunities that matter. Boasting 35,000 members, Culintro offers job opportunities in cities such as NYC, San Francisco, LA, and Chicago that range from back of house staff to designers and architects. Chatting with Stephanie about how she became involved in the culinary industry, it seemed that all paths inspired her to create Culintro based on what she found lacking in the industry at the time. Realizing that she wasn't an expert in career services, Stephanie shares how Culintro reached out to various sources in order to give its members the best information possible and also explains how the website's job board works. Tune in for a great discussion on Culintro and to catch up with Shari's restaurant/industry news and to hear about her solo dining experience of the week at the new restaurant, Marta. This program was brought to you by
The International Culinary Center
.
"In college I knew that I loved the hospitality, I loved meeting people who really were about restaurants." [3:28]
"I thought to myself, okay, well, this is what I understand about hospitality, these are the people that I know are involved in the industry. Let me try to create one resource and platform for them that really connected them." [5:42]
"The only way to succeed in any business is to know enough people to get you to the next level."[6:52]
--Stephanie Berghoff on All in the Industry
Update Required
To play the media you will need to either update your browser to a recent version or update your
Flash plugin
.
Jump to Segment:
Tags:
All in the Industry
,
Shari Bayer
,
Stephanie Berghoff
,
Culintro
,
culinary trade organization
,
industry
,
restaurant
,
job
,
board
,
website
,
front of house
,
back of house
,
line cook
,
public relations
,
publicist
,
client
,
members
,
NYC
,
San Francisco
,
LA
,
Chicago
,
designer
,
architect
,
posting
,
Claudette
,
news
,
brand
,
hospitality
,
Ben Leventhal
,
review
,
scale
,
The Meatball Shop
,
CBS
,
comedy
,
Bayer Public Relations
,
Marta
,
pizza
,
Martha Washington Hotel
,
Union Square Hospitality Group
,
PARTNERS
FEATURED EVENTS