Search Results
Tune in to a special episode of
The Farm Report
as Erin Fairbanks talks labor and workers rights with author and activist Margaret Gray. Margaret is the winner of the 2014 Association for the Study of Food and Agriculture Book of the Year Award as well as the author of
Labor and the Locavore
, which focuses on one of the most vibrant local food economies in the country, the Hudson Valley that supplies New York restaurants and farmers markets. Based on more than a decade's in-depth interviews with workers, farmers, and others, Gray's examination clearly shows how the currency of agrarian values serves to mask the labor concerns of an already hidden workforce. Margaret also explores the historical roots of farmworkers' predicaments and examines the ethnic shift from Black to Latino workers. With an analysis that can be applied to local food concerns around the country, this book challenges the reader to consider how the mentality of the alternative food movements implies a comprehensive food ethic that addresses workers' concerns. Tune in for an incredibly insightful conversation on the state of workers rights in the farming community. This program was brought to you by
Heritage Foods USA
.
"I never would have anticipated that my book would become a food studies book. It was a little more academically oriented around social movement issues but then I saw an amazing opportunity to have a conversation with people interested in food." [3:20]
"The farmers I talk to are very explicit [in saying] 'We don't want American workers and we don't want our Latino workers to be Americanized.' Some of the structural issues are around the way laws are designed and the power dynamics around the farms. " [21:00]
"The intimacy that we have from buying from small local farmers translates in a way into the relationships those farmers have with their workers." [22:00]
--Margaret Gray on The Farm Report
Update Required
To play the media you will need to either update your browser to a recent version or update your
Flash plugin
.
This week on
Native
, host Briana Kurtz welcomes women from The League of Kitchens. The League of Kitchens is an organization that takes an immigrant, who is an amazing home cook and inspiring teacher, and welcomes patrons to their home to cook together. The idea is that the group cooks together, eats together, learns together, and shares in on culture and stories. Once the workshop is over, students leave with a booklet of family recipes and having experienced something new. Opening the show speaking with Jessica Chakraborty, Community and Culinary Manager, about how The League of Kitchens started, the conversation quickly turns to hearing from two of the instructors - Despina Economou and Yamini Joshi. Briana talks to Despina about her native country of Greece and her traditional cooking style. After the break, Yamini, who hails from India, shares her story, reveals her love of cooking and how it brings her peace. Tune in to learn more about this amazing organization and get involved! This program was brought to you by
Whole Foods Market
.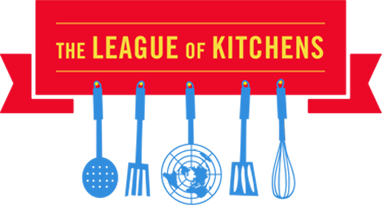 "I love to cook all the time. Cooking is my meditation." [18:45]
--Yamini Joshi on Native
Update Required
To play the media you will need to either update your browser to a recent version or update your
Flash plugin
.
Jump to Segment:
Tags:
Native
,
Briana Kurtz
,
The League of Kitchens
,
Esther Reynolds
,
Yamini Joshi
,
Despina Economou
,
Jessica Chakraborty
,
cultures
,
cuisine
,
family
,
recipes
,
cooking
,
workshop
,
Greece
,
India
,
grandmother
,
food
,
class
,
authentic
,
ingredients
,
women
,
industry
,
immigrants
,
This week on
The Farm Report
, Erin ushers in blueberry season! She welcomes Ed Flanagan, CEO of Wyman's of Maine to the program. Wyman's of Maine is a family owned company that specializes in the growing and marketing of wild blueberries. At the top of the show, Ed explains that Wyman's of Maine believes in the Japanese philosophy known as "kaizen," roughly translated as continuous improvement. Simply put: Wyman's has to do all they can to grow their business. Erin and Ed then delve in to discuss the details of the blueberry business, beginning with the distinctions between the wild and cultivated blueberry, Wyman's approach to the growing season, as well as the topic of honey bees and how vital they are to the business. With concerns such as colony collapse disorder, a strange phenomenon where worker bees abruptly disappear, Ed explains how Wyman's had to research, adapt and become invested in bee-keeping to further sustain their livelihood. Grab a smoothie and tune in for a great discussion on the super fruit! This program was sponsored by
Fairway Market
.
"A wild blueberry is much smaller, about three times smaller, than a cultivated blueberry. Generally, the flavor of a fruit is condensed around the skin, so in a handful of wild blueberries you're going to get more flavor." [7:14]
"We aspire to get to that point someday where we absolutely need no preventative chemicals." [12:50]
"What happened for us that was pretty good luck was right about the time that blueberries were being regarded as a healthy food was just about the same time that people started drinking smoothies." [19:45]
"We are out of business if there are no honey bees to put in our fields." [26:26]
--Ed Flanagan on The Farm Report
Update Required
To play the media you will need to either update your browser to a recent version or update your
Flash plugin
.
Jump to Segment:
Tags:
The Farm Report
,
Erin Fairbanks
,
Wyman's of Maine
,
blueberries
,
wild blueberry
,
Ed Flanagan
,
family owned
,
crop
,
Maine
,
ME
,
organic
,
season
,
colony collapse disorder
,
bee
,
spring
,
integrated pest management
,
labor
,
harvest
,
factory
,
immigrants
,
Mexico
,
berries
,
mango
,
Jasper Wyman
,
fruit
,
cannery
,
retail
,
food service
,
industrial
,
commercial
,
grocery
,
Cisco
,
Pacific Northwest
,
Chile
,
honey bees
,
pesticides
,
kaizen
,
Japanese
,
sustainability
,
Prince Edward Island
,
PARTNERS
FEATURED EVENTS