Search Results
This week, Sari Kamin rejoins Jessie Kiefer as a guest co-host for The Morning After, and they're chatting with Sarah Krathen and Jason Vincent! Sarah Krathen is the co-owner of Lower East Side's Sorella. Recently, Sarah and her partner, Emma Hearst, put out a cookbook entitled
Sorella: Recipes, Cocktails, & True Stories From Our New York Restaurant
. Hear how Sarah and Emma met, and how their travels in Italy inspired them to open a restaurant. Hear about the holistic approach of Sorella, and how those ethics are reflected in the cookbook. How did Emma leave her mark on Sorella through the photography and design of the book? Later, Jason stops by to talk about his work as Executive Chef at Nightwood. Find out about Nightwood's dedication to seasonality, and how their menu development has evolved over the past five years. Listen in to hear Jason talk about the tragic loss of Charlie Trotter, and what it means to the Chicago food scene. How does Jason make time for his family? Find out all of this and more on this week's edition of The Morning After. This program has been brought to you by
MOOD Magazine
. Music by
The California Honeydrops
.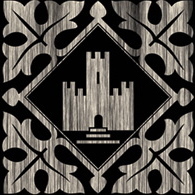 "We wanted something different... There are two sides of the restaurant. You can't just talk about the food- you have to talk about how the food is delivered to you." [16:45]
-- Sarah Krathen on The Morning After
"We are really the Seinfeld of restaurants. We didn't have a 'thing'- we just opened." [41:10]
-- Jason Vincent on The Morning After
Update Required
To play the media you will need to either update your browser to a recent version or update your
Flash plugin
.
Jump to Segment:
Tags:
toe shoes
,
paleo diet
,
Food Fridays
,
Jason Vincent
,
Nightwood
,
Chicago
,
Sarah Krathen
,
Sorella
,
cookbook
,
cocktails
,
Sari Kamin
,
food thefts
,
food frauds
,
walnuts
,
allergies
,
Waldorf salad
,
Pappy Van Winkle
,
bourbon
,
wool
,
Tags:
Emma Hearst
,
catering
,
Italy
,
Piedmont
,
The Lower East Side
,
recipes
,
front of house
,
home
,
comfort
,
William Sonoma
,
wine
,
pilates
,
exercise
,
family meal
,
stress
,
Charlie Trotter
,
NYC Marathon
,
gluten-free
,
therapy
,
The French Laundry Cookbook
,
Thomas Keller
,
editorial
,
Molly Nickerson
,
Pig & Cow
,
sous chef
,
pork rillettes
,