Search Results
Malolactic fermentation, Champagne, cereal, lime shortage.... yep.. it's another information-packed episode of
Cooking Issues
. This week Dave shares his thoughts on the lime shortage debacle and why lemons are no substitute, he explains the role acid plays in Champagne and gives an update on the MOFAD (Museum of Food & Drink) puffing gun. Try to see if you can keep up with the smartest guy in food on
Cooking Issues
. This program was sponsored by
Bonnie Plants
"Something about storing diluted Campari or Aperol in the presence of acid causes the liquor to change overnight - it's very odd!" [21:00]
--Dave Arnold on Cooking Issues
Update Required
To play the media you will need to either update your browser to a recent version or update your
Flash plugin
.
Welcome to WORD OF MOUTH with Leiti Hsu on HeritageRadioNetwork.org! Leiti, a fixture in NYC dining culture, is joined by in-studio guest #PEOPLE WELIKE Chris Cannon, the restaurateur (shall we call director-producer) behind All'onda, a Venetian-Japanese spot right off of Union Square he's opened just a week ago with chef-partner Chris Jaeckle. There hasn't been a restaurant Chris has been a partner in without a three-star NYTimes rating; he's worked with the likes of Scott Conant and Michael White, and you may know him from dining at Alto, Convivio, and Marea.
Chris tells us about about his liberal arts beginnings; he knew he wanted to build restaurants as a little boy but believed Brown University would make him better at his dream job. We talk about his new project, the Jockey Hollow Bar & Kitchen in Morristown, NJ, housed in a 15,000 sq ft landmark building. It'll feature an oyster bar, where Chris will serve up Jersey Shore oysters; they're from the 40 North oyster farm in which he invested in post Hurricane Sandy devastation. Finally, Chris shares what it's like to work with other Chris (Chef Jaeckle) and gives advice on finding the right partners, both personal and professional.
At the top of the hour, we head to the Greenmarket and talk potatoes po-tah-toes with Adam Starowicz, formerly of Momofuku Ko and now Exec Chef of North River -- comfort food we want but cooked with tasting menu precision. To #WINEedDown, we'll taste an Italian white, one of so many on the list at All'onda at sub-$60 a bottle, here in the studio with Chris, who urges us to drink in context.
Tweet at #WOMshow @leitihsu. This program has been sponsored by Whole Foods. Music by Tom Cruz.
Image by Nicole Bengiveno/The New York Times
"The chef is the driving force behind the restaurant. He or she's the main actor. Because we all know that a restaurant is much more than the food." [22:50]
"You should team up with a chef and spend a lot of time together to accurately get your vision out there." [26:00]
"Partnerships are very difficult. It's like marriage without sex." [27:10]
-- Chris Cannon on WORD OF MOUTH with Leiti Hsu
Update Required
To play the media you will need to either update your browser to a recent version or update your
Flash plugin
.
Jump to Segment:
Tags:
Chris Cannon
,
Chris Jaeckle
,
North River
,
Adam Starowicz
,
tasting menu
,
Italian wine
,
potato
,
fine dining
,
Healthway
,
potato puree
,
desiree
,
Tags:
All'onda
,
LinkedIn
,
Scott Conant
,
Michelin stars
,
The New York Times
,
James Beard Award
,
Brown University
,
Michael White
,
partners
,
chef
,
New Jersey
,
oysters
,
winemaking
,
#WOMShow
,
#PEOPLEWELIKE
,
garden vegetables
,
wine list
,
commodity
,
bordeaux
,
Sardinia
,
#WINEDDOWN
,
Japanese Venetian
,
fusion
,
French cuisine
,
grapes
,
context
,
This week on Growing Good, Alessandra gives listeners some good information on lead poisoning and sources of lead in the household. Learn why so many commercially sold juices could be dangerous and how to protect yourself and your child from poisoning. Find out about proposed bills and propositions designed to protect us and how to make safer baby formula! This episode was sponsored by
S. Wallace Edwards & Sons
.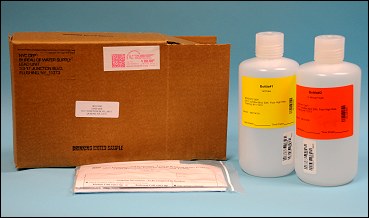 Photo: Lead testing kit
Update Required
To play the media you will need to either update your browser to a recent version or update your
Flash plugin
.
PARTNERS
FEATURED EVENTS