Search Results
We were thrilled to cover the JUST FOOD CONFERENCE 2015, an annual 1-day opportunity for the general public, CSA members, community organizers, and farmers to come together for workshops, skill-building sessions, and plenaries. In this first recording you'll hear from Aletha Maybank Director of the Center for Health Equity, NYC Dept of Health & Mental Hygiene, Nancy Kohn Director of GreenThumb, Jennifer Sun-Vigoreaux Director of Project Development in Planning & Parklands, NYC Department of Parks & Recreation, and Barbara Turk Director, Mayor's Office of Food Policy, on the topic of dismantling Equity in City Government.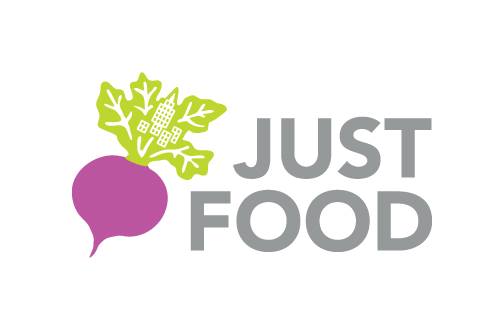 Update Required
To play the media you will need to either update your browser to a recent version or update your
Flash plugin
.
Imagine having to cook Thanksgiving dinner over an open fire! This week on A Taste of the Past, Linda Pelaccio is joined in the studio by historical interpreter Carolina Capehart. Carolina is a hearth-cooking expert, and prefers to cook all types of food over an open flame. Tune into this episode to learn what tools were used in the 1800s to boil vegetables, roast meat, and bake breads. Hear why Carolina is so dedicated to historical accuracy. Carolina explains how the colonialists pioneered local and seasonal eating- out of necessity! Learn about the founding ideals of the United States as an agrarian society. How does the language of the 1800s confuse the recreation of historic recipes? Collect some firewood and slaughter a hog; it's time for this week's episode of A Taste of the Past! This program has been brought to you by
White Oak Pastures
. Music by
Pamela Royal
.
"Anything you can cook these days, you can cook oven an open fire. It's just about learning a different system." [3:45]
"These days, everyone says that you need to eat seasonally and locally. Back in the 1800s, they did that, but mainly because they had to!" [20:20]
"90% of people back then were farmers. That was Jefferson's ideal- an agricultural society." [23:10]
-- Carolina Capehart on A Taste of the Past
Update Required
To play the media you will need to either update your browser to a recent version or update your
Flash plugin
.
Jump to Segment:
Tags:
Mother Earth News
,
turkey
,
hams
,
colonialist
,
harvest festival
,
fresh
,
preserved
,
apple tart
,
peas
,
barter
,
wheat
,
miller
,
drying food
,
local
,
seasonal
,
hog
,
pastry
,
farmers
,
the 1%
,
John Adams
,
Thomas Jefferson
,
lard
,
tripe
,
This week on
The Farm Report
, host Erin Fairbanks is talking cheese! On the line with Laurie Davis, Coordinator of Adirondack Harvest, a non-profit organization operating as a program of Cornell Cooperative Extension Association of Essex County, NY, it's the largest local food initiative and brand of the Adirondack region. Laurie explains that the mission of the harvest envisions a picturesque and productive working landscape connecting local farmers to their communities and regional markets. The organization seeks to increase opportunities for profitable production and sale of high quality food and agricultural products and to expand consumer choices for locally produced healthy food. Erin next speaks with a few of the vendors associated with the Adirondack Harvest Essex County Cheese Tour, including Asgaard Farm & Dairy. Asgaard Farm & Dairy has been producing award-winning farmstead goat cheeses since 2008. Co-owner Rhonda Butler joins the show via phone and shares with Erin that their core products include fresh chevre, soft ripened cheeses in the tradition of France's Loire Valley, aged raw-milk feta and aged raw-milk tomme. Rhonda also explains the ins and outs of the farm operations, especially dealing with the farm's goats. Passing the phone to Steven Googin of North Country Creamery at Clover Mead Farm, Steven chats with Erin about the second year operating the farmstead creamery. Notably, he mentions this past spring they opened the Clover Mead Cafe and Farmstore, which allows customers to purchase goods directly from the creamery as well as other local producers. Rounding out the conversation, Erin welcomes Margot Brooks of Sugar House Creamery, who relays that while this is the first year of operation, they are currently producing four different types of cheeses, two of which are made with pasteurized milk while the rest are made with raw milk. Tune in for an extra-cheesy episode and to hear all the details associated with the Adirondack Harvest. This program was brought to you by
Cain Vineyard and Winery
.
"One of the charms of the Adirondacks is that so much of the land is either used for recreation or for agriculture or lumber, and that was one of the original visions of Adirondack Harvest: to keep the land working." [2:39]
--Laurie Davis on The Farm Report
"We started raising pigs, mostly because whey is a bi-product of cheese making and one has to do something with that whey... we get feeder pigs every spring and raise them largely the whey we produce from the creamery." [14:17]
--Rhonda Butler on The Farm Report
"I used to have a little black market, raw milk ring back in the day but I wanted to come to the other side and do it the right way." [22:23]
--Steven Googin on The Farm Report
Update Required
To play the media you will need to either update your browser to a recent version or update your
Flash plugin
.
Jump to Segment:
Tags:
The Farm Report
,
Erin Fairbanks
,
Adirondack Harvest
,
cheese
,
Essex County
,
Cornell Cooperative Extension Association
,
food initiative
,
brand
,
Laurie Davis
,
raw milk
,
Rhonda Butler
,
North Country Creamery
,
Steven Googin
,
Clover Mead Farm
,
Margot Brooks
,
Sugar House Creamery
,
pasteurized
,
milk
,
Asgaard Farm & Dairy
,
PARTNERS
FEATURED EVENTS