Search Results
On a fun and entertaining episode of Flash Talks Cash, JoAnn "Flash" Fleming and Andrew Newman talk about the differences between foreclosures and short sales, and how you can save a fortune on buying a home if you look in the right place. Find out which areas of the country were hit hardest with foreclosures and where you should look for deals. Later in the show, learn some interesting facts on a loose edition of "Number Nuts". This episode was sponsored by
www.CainFive.com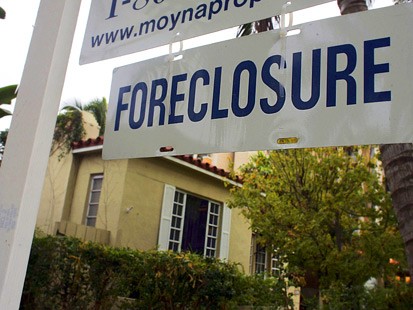 Update Required
To play the media you will need to either update your browser to a recent version or update your
Flash plugin
.
Jump to Segment:
Tags:
Flash Talks Cash
,
JoAnn Flash Fleming
,
Andrew Newman
,
Heritage Radio Network
,
Cain Vineyard & Winery
,
www.CainFive.com
,
foreclosures
,
short sales
,
mortgage rates are still historically low
,
short sales are tougher than foreclosures
,
squatters
,
distressed properties
,
Florida and California are the worst hit places
,
great properties for sale
,
1/3 of sales these days are distressed properties
,
3rd party negotiation
,
when you find a property bid low but not too low
,
they are usually priced at the price they think they will get
,
investors are picking up these properties
,
banks are open to all cash deals
,
Curious about fermenting vegetables at home? This week on Fuhmentaboudit!, Chris Cuzme and Mary Izett are joined in the studio by Bahiyyih Comeau of Brooklyn Homebrew. Bahiyyih is not only an expert homebrewer, but an overall fermentation enthusiast. Find out how Bahiyyih's job at a grocery store inspired her to pickle and ferment with the store's surplus vegetables. Find out how simple it is to make sauerkraut at home! Why do many homebrewers often shy away from making other fermented foods? Tune in to hear Bahiyyih talk about her methods of making kimchi, dilly beans, and more! Find out why it's better to use organic produce when you're first learning to ferment vegetables. This program has been sponsored by
Rolling Press
.
"In the summer, you need to use more salt because the heat promotes bad bacteria ferments." [9:00]
-- Bahiyyih Comeau on Fuhmentaboudit!
Update Required
To play the media you will need to either update your browser to a recent version or update your
Flash plugin
.
Jump to Segment:
Tags:
poutine
,
braised ox tail
,
Squatters
,
Las Vegas
,
Henderson
,
craft beer
,
Kyler Serfass
,
lacto-fermeted vegetables
,
New York City Beer Week
,
New York City Brewer's Guild
,
Eataly
,
cask
,
Williamsburg
,
Hallpass
,
Wandering Star
,
Dark Star Brewing
,
stout
,
port wine
,
vintage bottle raffle
,
Ray Deter
,
Jimmy Carbone
,
whey
,
Brooklyn Brine
,
culture
,
salt
,
preservation
,
sauerkraut
,
canning
,
refrigeration
,
raw
,
natural enzymes
,
produce waste
,
zucchini
,
summer squash
,
pickles
,
oxygen
,
bacteria
,
brewing
,
kimchi
,
cucumber
,
pears
,
apples
,
garlic
,
dilly beans
,
green bean
,
Hawthorne Valley
,
Mama O's Kimchi
,
cabbage
,
Tags:
Brooklyn Homebrew
,
Bushwick Brown Ale
,
partial mash
,
all-grain
,
brewing kits
,
hops
,
sour beer contamination
,
sanitation
,
organic
,
conventional produce
,
hot peppers
,
garlic
,
onions
,
liquid
,
water content
,
hot sauce
,
Tabasco
,
vinegar
,
kombucha
,
cider
,
mother
,
acidic
,
Wild Fermentation
,
Sandor Katz
,
Museum of Natural History
,
The Art of Fermentation
,
HRN Salon Series
,
recipes
,
CSA
,