This week on Cooking Issues Dave and Nastassia spoke on their usual wide breadth of topics, helping chefs from all over the planet cook their food flawlessly. The vaporizer, an instrument most often used for smoking pot, is touched on; some chefs are using vaporizers to distribute food scents for olfactory or theatrical effects. Dave also returns to a previous question regarding microwaves to discuss using silicon carbide as a heating catalyst (some substances just like microwaves better than others). Finally Dave and 'Stassia talk about habanero vodka and its effects on mind, body and spirit. This episode was sponsored by Fairway: like no other market.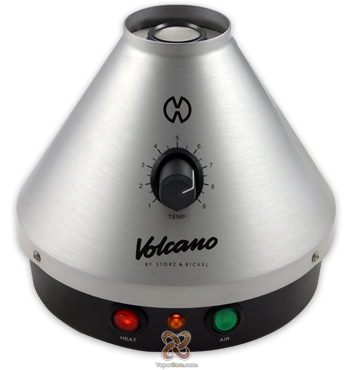 Photo 1: Volcano Vaporizer, Photo 2: bricks of Silicon Carbide
Update Required
To play the media you will need to either update your browser to a recent version or update your
Flash plugin
.
Jump to Segment:
Tags:
Cooking Issues
,
Dave Arnold
,
Nastassia Lopez
,
Bushwick Block Party
,
The Heritage Party on September 25th
,
email question from Oklahoma
,
trends using wild ingredients
,
foraged items
,
best writing on Wild Food is by Euell Gibbons
,
finding mushrooms in your area without getting poisoned
,
read up before foraging
,
learn from somebody who's done it before
,
there's a wild green in New York called lambs quarters
,
wild sea beans
,
mussels
,
sea urchins
,
how do you extract pine needle flavor?
,
most people associate pine with pine sol
,
pine drinks
,
you need to be careful
,
lavender has the same effect
,
association with cleaning problems
,
bark extraction
,
wood extracts are weird
,
Poly Science smoking gun vs herbal vaporizer
,
handmade vacuum cleaners
,
vaporizer
,
for lazy pot smokers
,
The Smoking Gun
,
injecting smoke
,
vaporizers built on butane lighter technology
,
theory of vaporization
,
Tags:
Priscilla Morgan
,
Maltodextrin
,
Maltodextrin is a polysaccharide that is used as a food additive
,
the more glucoses the less taste
,
can be derived from any type of starch
,
each has different properties
,
making oils into powders
,
tapioka maltodextrin
,
it has calories like a starch
,
you use few grams per usage
,
Merengues
,
whipping agents
,
egg white substitute
,
bulking agent
,
email question about habanero vodka
,
vodka cream sauce
,
why not add vodka near the end
,
green habeneros would make a stable flavor with vodka
,
red habaneros create an unstable flavor
,
works well with sauce
,
Jeffrey Steingarten
,
Vogue
,
David Chang
,
fashion week party
,
clarified concord grapes
,
extraction
,
Dave is the cheapest man alive
,
Dave will not take a cab unless his legs are broken
,
Mark Ladner
,
Del Posto
,
donated vacuum machine
,
Dave is dumb enough to push a vacuum machine from Del Posto to the French Culinary Institute
,
the food movement is not about being a snob and outspending the person next to you
,
Heritage Foods USA
,
food museum
,
look for it to actually happen in a few years
,
blog comments powered by

Disqus
PARTNERS
FEATURED EVENTS