On this episode of Snacky Tunes, Greg and Darin Bresnitz are joined in the studio with Joe Carroll of Williamsburg hot spots like Spuyten Duyvil, Fette Sau, and St. Anselm. Joining Joe is the Yvonne de Tassigny, chef at Fette Sau and St. Anselm. Tune in to hear Joe's past in the music business, working in Belgian restaurants, and why he started a barbecue restaurant in Williamsburg. Joe and Yvonne are going to be hosting and cooking for Finger On The Pulse's BBQ Blowout this upcoming Wednesday at Good Co. This week's musical guest is Emil & Friends. Emil & Friends make electronic music, collaborate with orchestras, and Emil plays acoustic guitar live for this episode. Hear some of Emil & Friends' songs from the full-length Lo & Behold, and a P.R. stunt involving Emile Hirsch. This episode was brought to you by
Hearst Ranch
.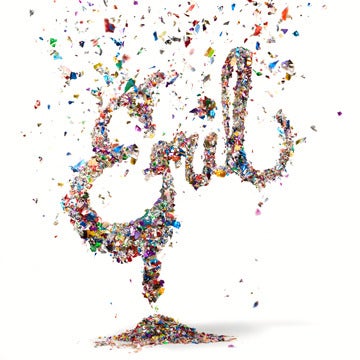 "White tablecloths and wine lists don't equate barbecue to me."
"I'm going to do what I do regardless of what's going on around me. I didn't really think about where we fit in [the barbecue scene]." -- Joe Carroll about Fette Sau on Snacky Tunes
"Once you get the attention of a group of people, it's important to show who you are and be honest." -- Emil of Emil & Friends on Snacky Tunes
Update Required
To play the media you will need to either update your browser to a recent version or update your
Flash plugin
.
Jump to Segment:
Tags:
St. Anselm
,
music business
,
musicology
,
Napster
,
Joe Carroll
,
Dotcom
,
Fette Sau
,
Spuyten Duyvil
,
Backstreet Boys
,
Yvonne de Tassigny
,
Belgo
,
restaurant
,
steaks
,
be your own boss
,
bartender
,
bartending
,
kegs
,
Oslo coffee
,
barbecue
,
food blogs
,
press
,
meat cutting
,
McCarren Pool
,
Beach House
,
Tags:
ribs
,
butchering
,
management
,
chef
,
bistro
,
sausage
,
Williamsburg
,
kohlrabi
,
fine dining
,
hamburgers and hot dogs
,
flank steak
,
St. Louis ribs
,
sirloin, tips
,
Emil & Friends
,
Brooklyn
,
Manhattan
,
urban barbecue
,
rubs
,
slow and low
,
pork belly
,
beef cheeks
,
brisket
,
Jersey
,
Memphis
,
Texas
,
chicken
,
Tags:
Emil
,
Boston
,
college
,
Skidmore College
,
electronic music
,
conservatory
,
Passion Pit
,
Emile Hirsch
,
music critics
,
blogger
,
celebrity whore
,
slumming
,
French
,
New York
,
Cantora Records
,
South by Southwest
,
MIDI
,
synths
,
collaborations
,
acoustic guitar
,
Neon Indian
,
Lo & Behold
,
Fort Lean
,
genre
,
Timbaland
,
hip hop
,
&
,
Friends
,
blog comments powered by

Disqus
PARTNERS
FEATURED EVENTS