This week on Cooking Issues, Dave Arnold and Nastassia Lopez talk about their experience acting as 'fluffers' at the South Beach Food & Wine Festival. Who was more popular at the festival - Dave or Tony the Tiger? Later, Dave tackles this week's listener questions! Hear why Dave and Nastassia hate the word 'espuma', and learn how to use pine flavor in your food and drink! Dave talks about the differences in cooking temperatures for egg whites and yolks, and offers some suggestions for sous vide eggs. Learn how to prevent evaporation with an immersion circulator. Listen in to hear Dave offer tips on how to win cooking contests! This program has been sponsored by
The International Culinary Center
.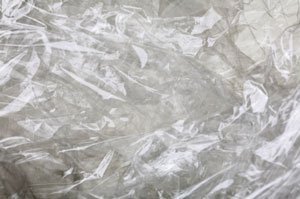 "I'm against the word 'espuma' on an English menu. If the whole menu's in Spanish, then go ahead." [8:15]
"A lot times when working with pine and lavender... even when you do a really good job with it, you might have some bathroom cleaner memories." [10:50]
-- Dave Arnold on Cooking Issues
Update Required
To play the media you will need to either update your browser to a recent version or update your
Flash plugin
.
Jump to Segment:
Tags:
Los Angeles
,
Booker and Dax
,
Modernist Cuisine
,
fluffing
,
Tony the Tiger
,
Chris Young
,
Parrot Jungle
,
Miami
,
South Beach Food & Wine Festival
,
Ace of Cakes
,
nutrition
,
Giada
,
Fruit and Spice Park
,
pork belly
,
espuma
,
foam
,
Douglas Fir
,
pine
,
alcohol
,
spruce tea
,
pine needles
,
lavender
,
low temperature fish
,
distillation
,
balsa
,
resin
,
circulator
,
brine
,
duck breast
,
Cooking Issues blog
,
Campbell's soup
,
diffusion
,
aquarium
,
FMTC Blue
,
Tags:
PVC Pipe
,
acetate
,
egg yolks
,
egg whites
,
salt
,
sugar
,
sous vide
,
conduction
,
vacuum bag
,
immersion circulator
,
evaporation
,
saran wrap
,
ping pong balls
,
service
,
soup
,
matzoh ball
,
corn chowder
,
purchasing
,
apple juice
,
clarified
,
fennel
,
gin
,
lime juice
,
chardonnay
,
depression
,
know your audience
,
nut milk
,
Indian food
,
black salt
,
Madhur Jaffrey
,
baking steel
,
Neapolitan
,
Jeffrey Steingarten
,
high-hydration dough
,
yeast
,
sauce
,
caper
,
anchovies
,
pizza
,
salt solution
,
blog comments powered by

Disqus
PARTNERS
FEATURED EVENTS