Jimmy Carbone is keeping it local on this week's episode of Beer Sessions Radio. June Russell of GrowNYC is in the studio talking about Greenmarket's 'Regional Grains' program, and how she promotes the products from local farmers for brewing. Jennifer Grossman of the Natural Resources Defense Council is talking about New York State's water supply, and how protecting and securing clean water ensures quality beer in the future. Kelly Taylor, brewer at Kelso, joins the crew to talk about brewing with local malt! What kinds of grains does Kelly use from locals like Valley Malt? How do regional malting facilities create jobs and promote sustainability? What types of grains are suitable for the Northeast climate? Later, Kate Stamps from Ommegang calls in to talk about the Hop Chef competition, which involves celebrity chefs cooking with Ommegang beers. Also, hear from Michael Kinstlick of Coppersea Distilling about his upcoming line of spirits that uses local grain! Thanks to our sponsor,
GreatBrewers.com
, and thanks to
Pamela Royal
for today's music.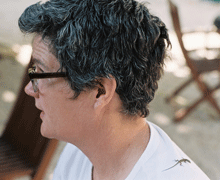 "The number one ingredient in beer is water. New York State is blessed with the largest source of unfiltered, natural water in the world." [9:20] -- Jennifer Grossman on Beer Sessions Radio
Update Required
To play the media you will need to either update your browser to a recent version or update your
Flash plugin
.
Jump to Segment:
Tags:
Kelly Taylor
,
Jennifer Grossman
,
June Russell
,
New York City Hot Sauce Expo
,
Peekskill
,
Jeff O'Neill
,
Greenmarket
,
regional grains
,
baker
,
Valley Malt
,
The Local Grain Renaissance
,
GrowNYC
,
Kelso
,
Vermont
,
malt
,
malting facilities
,
Roberta's
,
Natural Resources Defense Council
,
the Midwest
,
The Great Lakes
,
Heartland Brewery
,
rye
,
wheat
,
smoking malt
,
cherrywood
,
Tags:
Mark Ladner
,
Del Posto
,
HRN Salon Series
,
Andrea Stanley
,
smoke
,
Chris Cuzme
,
508 Gastrobrewery
,
Hamburg
,
bacon
,
Catskill Malting Company
,
sustainability
,
job creation
,
barley
,
emmer
,
einhorn
,
the food system
,
corporate
,
hard wheats
,
gluten
,
rye beer
,
Tags:
Nut Brown Lager
,
Kate Stamps
,
Ommegang
,
Hop Chef
,
Philadelphia
,
Albany
,
BCTC
,
cooking with beer
,
fracking
,
hop farmers
,
spent grain
,
local farmers
,
New York State
,
agriculture
,
economics
,
value-added products
,
farm to table
,
butcher
,
dairy
,
Mike Kinstlick
,
distillery
,
Coppersea Spirits
,
National Grocery Association
,
Prius
,
T-Shirt Giveaway
,
blog comments powered by

Disqus
PARTNERS
FEATURED EVENTS